Our friend Dennis Burns over at Boulder Sounds was kind enough to feature us in his Newsletter Spotlight the month.
If you are into samples and soft synths, you really need to check out the products that Dennis has made. They are sonically great and easy to use. I personally own the handbells, the banjo, the mandolin, and the dulcimer plugins. In the musical "Josiah for President" there was a section where they needed to feature the dulcimer. I used the Bolder Sounds dulcimer pluig-in with stunning results.  Here is more information about Bolder Sounds from their website

www.boldersounds.com
"Bolder Sounds roots date back to 1992 when Dennis Burns began making sample libraries for the Akai S1000 sampler. The original libraries were sold in floppy format (back when CD burners cost more than your average used car) and later became available for "DAT RAM" – a proprietary DAT tape format for hard drives connected to Akai samplers. Today, Bolder Sounds has a very loyal customer base and unusual catalogue that one customer described as "in the vein of such intrinsically musical yet somewhat unusual choices that you have shown to be your 'hallmark'.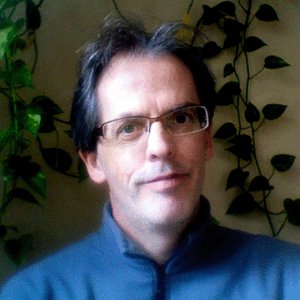 Meet Dennis Burns, the man behind Bolder Sounds. 
After graduating high school in New Jersey where he grew up, Dennis relocated to Colorado with his family. When they got homesick and moved back east again, Dennis stayed in Colorado and has resided in Boulder ever since. 
Dennis attended the University of Colorado, where he would later go on to receive a BM degree in Classical Guitar Performance. While teaching private guitar lessons at a local music store, Dennis stumbled into a Casio CZ 101 synthesizer – his world has never been the same since! For the past 25 years Dennis has played and taught guitar in Boulder as well as running Bolder Sounds since 1992. In 2005 Dennis released a solo guitar CD entitled A Rose On The Lake  which is distributed on the Avant Acoustic recording label.
Bolder Sounds employs the talents of the musicians, web designers, recording engineers, producers and sound designers in the Denver metro area as well as in Europe and Asia. Bolder Sounds libraries can be heard the world over, from small home project studios to the silver screen in Hollywood."
Here is what Dennis' wrote in his Spotlight
Kris has been a full time programmer-producer in Nashville going on 13 years now. He has worked on thousands of songs with the different companies – Lifeway, Hal Leonard, Sweetwater Studios, Brentwood Benson as well as artists Rascal Flatts (Rewind), Jason Crabb, and the Gaither Vocal Band. His sacred compositions are published by Hal Leonard, and Chorister's Guild.
Kris recently joined Grammy winning producer Phil Naish to form MusicPro Consulting (

www.musicproconsulting.com

). They guide artists and musicians trying to break into this crazy business. They also will partner up to produce various projects. Kris has additionally started a Music Education resource company with his wife at

www.boompak.com

.
I first discovered Bolder Sounds when I was desperately needing authentic

Hand Bells

sounds for a publication project. I was very impressed with the quality and the thoughtfulness in which the hand bells had been sampled. I have since purchased the

Bluegrass Banjo

and the

Pure Mandolin

libraries. I have already gotten great mileage out of both selections. Their versatility and ease of use are GREAT, and stand alone in the sample world. I was working on an artist project last week and the song needed mandolin. I used the sample and got the always great, " Who played mandolin on this?". Both products have been made so that a natural realistic performance is not only possible but easy.